we are A
vertically integrated
tech company.
Our studio are focused on building the next generation of Apps, Websites & XR.
V E R T I C V L V E R T I C V L V E R T I C V L
Our studio provides an eclectic range of digital services. With an enviable portfolio our company can be trusted to deliver your projects on time and pixel perfect.
Our creative consultative process combines the input of our client with the creative vision of our studio.
A jigsaw approach combines the expertise of our individual digital departments and ensures that a well-balanced approach is maintained throughout each project.
Dive into the realm of innovation, creativity, and impact as our studio presents to you a curated selection of our work.
Vertical Launchpad offers an array of AR experiences, making it a perfect playground for those interested in cutting-edge technology or looking for a new, exciting form of entertainment.
Enter the realm of immersive, interactive and innovative Augmented Reality (AR) experiences with Vertical Launchpad, a new, free-to-download app developed by the pioneering team at VerticalVertical.com. Immerse yourself in various gamified and educational features that demonstrate the astounding possibilities of AR technology, available worldwide on both the Apple App Store and Google Play Store.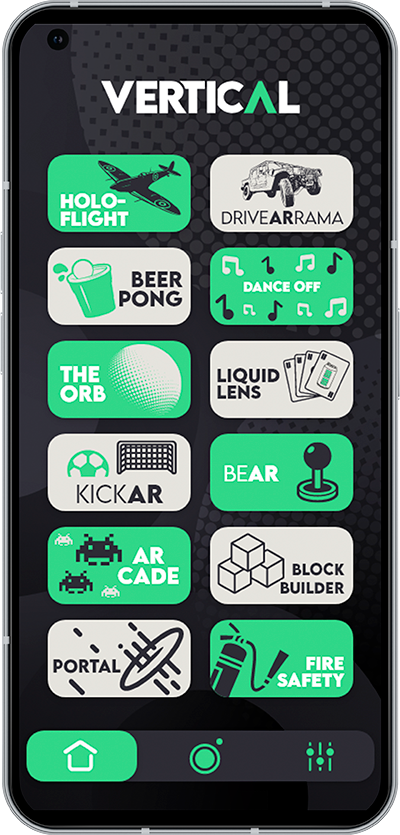 Find the QR and download
the app to unlock the
magic of AR!
Download the app to unlock the magic of AR!